November 2015
8.11.2015 International Dog Show in Poznań
judge: Mirosław Olejnik (Poland)
MOJRA Moon Eyes
- ex.1,
CWC, CACIB, BOB, Winner of Poland 2015 !!!!!
7.11.2015 International Dog Show in Poznań
judge: Leszek Salamon (Poland)
OTOJA Moon Eyes
- very promising,
Best Puppy in Breed
owner: Małgorzata Hoffmann
handler: Kinga Majchrzak-Nowicka
MOJRA Moon Eyes
- ex.1,
CWC, res.CACIB

Mojra now is Champion of Poland !!!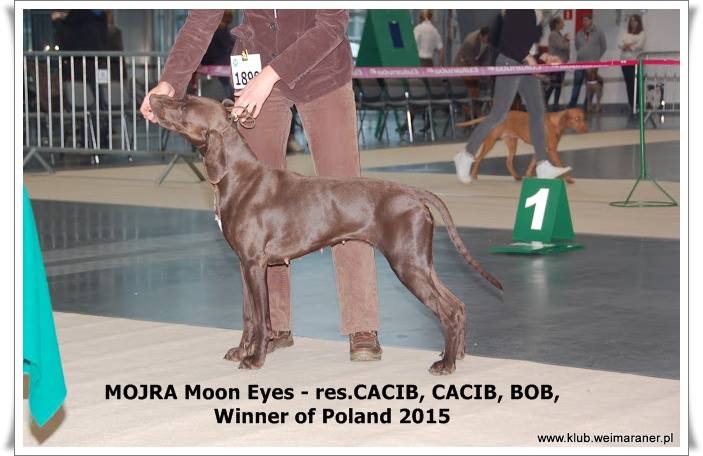 click photo to see video from ring


It was great weekend which we spent with our friends (Otoja's owner Gosia and Artur)
This day was super debiut for young Otoja on Shows ring. In Kinga hands Otoja was present excellent !!!
If you want see young Otoja in ring click here
Thanks Artur, Joanna and Szara Sfora for photos !!!