About Us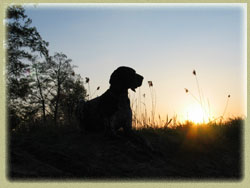 I felt in love with pointing dogs some years ago. Then, I started to think about havinig my own dog and looking for a puppy that would grant my expectation. It was not an easy thing to do as I dreamt about black&white GSP that was not very popular in Poland that time. Hopefully, with my friends help, I have been lucky to share my life with my beloved black&white girl - Czaga for couple years :)
Thanks to her I discovered that long roams, photographing of the nature and hunting can be such a great thing to do. We live in the area of beautiful lakes where you can find many species of wild birds like ducks and pheasants as well as hares and deers.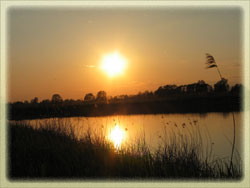 This is perfect place for walkings and training yours dog.
We put much attention to hunting ability of our dogs. We hope them to be excellent hunting companions on the field and water.