29.05.2016 National Dogs Show in Gostynin
OMYK Moon Eyes
- ex.1,
CWC,BOB, BOG1
judge: Jadwiga Konkiel
Great debiut young, 15th months old Omyk, who is HEDER Moon Eyes son.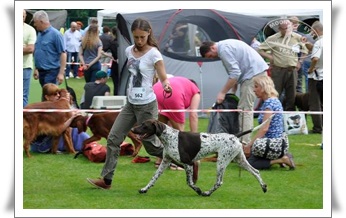 on photo OMYK Moon Eyes

ORDON "Hero" Moon Eyes
- HDA,ED0
MARGO Moon Eyes
- recive diploma of Czech Champion !!!
Big congratulation and many thanks for all owners of Moon Eyes kurzhaars !!!